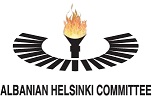 Public Speech Day in the format of the Raising Awareness campaign
Through this activity, the target group will be provided with information on their fundamental rights and freedoms. The individuals in the target group will not be selected randomly, but will be chosen from the group of persons who have been involved previously in the pre-testing methods used by the network of correspondents (local coordinators of AHC), and focal representatives of the prominent NGOs and local/grassroots organizations or informal group of citizens.
The campaign will be disseminated in real-time by the national TV and Livestream on the social media of AHC and the social media of the NGOs involved as guests.
Target Group: Individuals living in poor socio-economic conditions, elderly persons and representatives of vulnerable groups/communities. At least 100 participants will participate in this activity.
Language: Albanian
Location: Korce